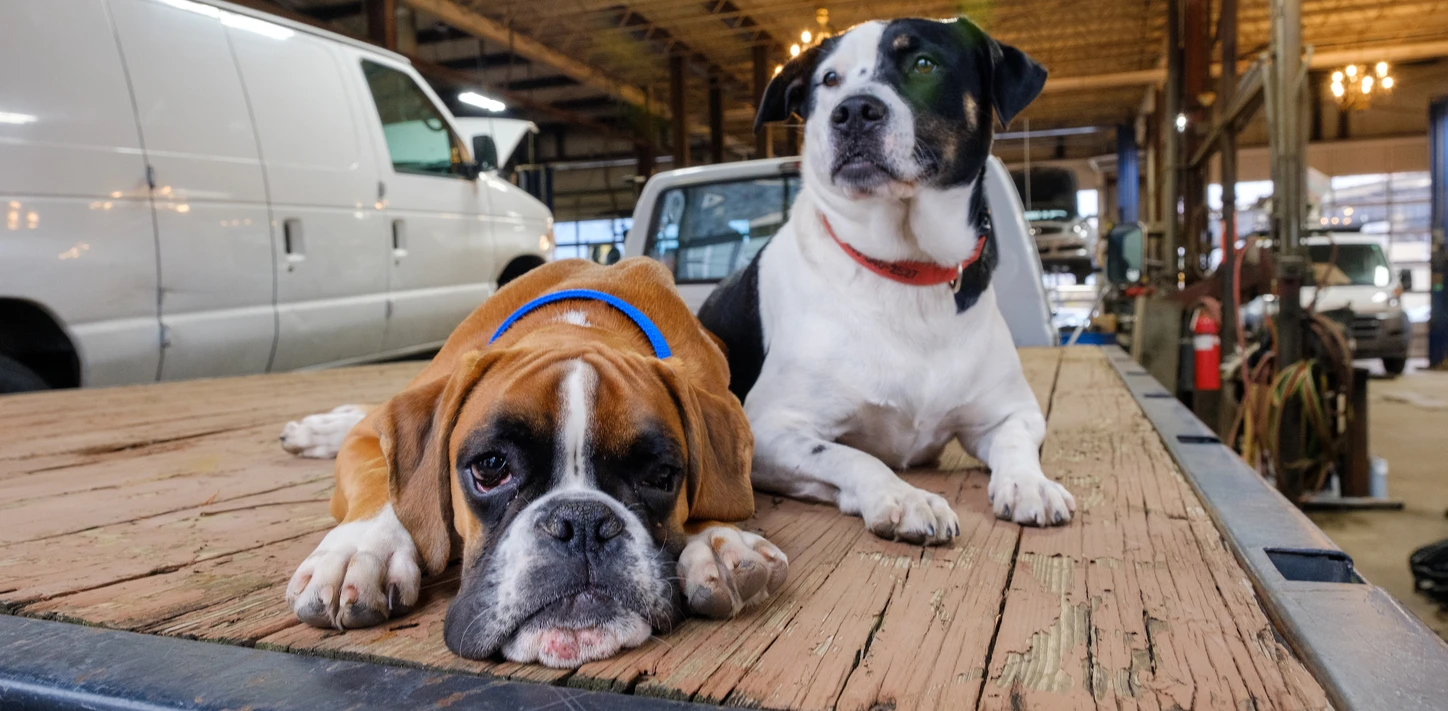 A Third Generation Family Business - and headed into the Fourth Generation
Operating Since 1924!
Joseph Scribe Smith, father of Lew H. Smith, started junking cars and selling tires and used parts on Pike Street in Covington, KY in 1924. Joseph, along with his wife Stella and four children resided in Dayton, Ky.  After the 1937 flood, he moved his business to 415 Main Street. His son Lew recalls, "We did anything the old man said. If we wanted to eat that night, we had to work that day."
Lew Smith quit school at age 16 to help his father run the business. In the early days, the business sold used parts and re-grooved tires. In 1952, Lew left for the Korean War. He was stationed in Germany as a ration clerk, issuing food to the troops. When he returned from the war in 1954, he went back to work for his father. He stated that he went to work every day, 7 days a week, and 10 hours a day.  "If you wanted to make a living, you went to work every day!" Lew built the shop at the current location of 5th and Main Streets in Covington in 1966. He started with 8 bays and 2 employees. He began by repairing mufflers and brakes only. He was no longer interested in working with tires! He married Marilyn Jean Hall in 1961. In 1962, Alan J. Smith was born, followed by Charles Michael in 1965. The family resided in Kenton County, Ky. Lew spent many long hours at the shop exhibiting the same strong work ethic he learned from his father to his sons.
The business expanded again when Alan and Mike began working full time in the 80's. In 1996, the shop added a second building at the same location. The business evolved again by offering complete auto repair. Sadly, Lew passed away in March of 2014. In January of 2015, Mike acquired sole ownership of the shop. Mike and his wife, Sandy, and their three boys currently run the shop. The oldest son, Lewie, can be found at the counter. Tommy and Charlie are out in the shop and all three are helping to carry the family business into the fourth generation. The business has grown from 8 bays to 35 bays and 2 employees to 25 full and part time employees. The shop is currently open 5 days a week, Monday thru Friday, from 8 am-6 pm.
Our Mission is to provide you with the best customer service, quality parts and exceptional repairs. We want to become your automotive service provider for life.